Funding has been awarded by SUSTRANS and Glasgow City Council for the design of public spaces on Civic Street and community engagement.
This engagement process aims to understand the needs or issues faced by the people who will be impacted by the Civic Street project – with the aim to translate feedback into the design of the space and interventions.
There will be three stages of consultation during the design phase of the project:
Stage One: May – July 2022

Initial community feedback will help form final contents and issues for Civic Street Project
Have you say through our public consultation survey here.
Stage Two: August – October 2022

Concept design feedback: more detailed designs will be presented on this website and at consultation events, seeking feedback to further improve the design approach
Stage Three: October – December 2022

Planning Application will be submitted to Glasgow City Council. These plans will be public via the planning portal and will provide a final opportunity for people to highlight areas of concern or support to both the project team and GCC
We invite you to leave comments on the proposals below – all comments received are anonymous and will be reviewed by the project team to be included in the design report.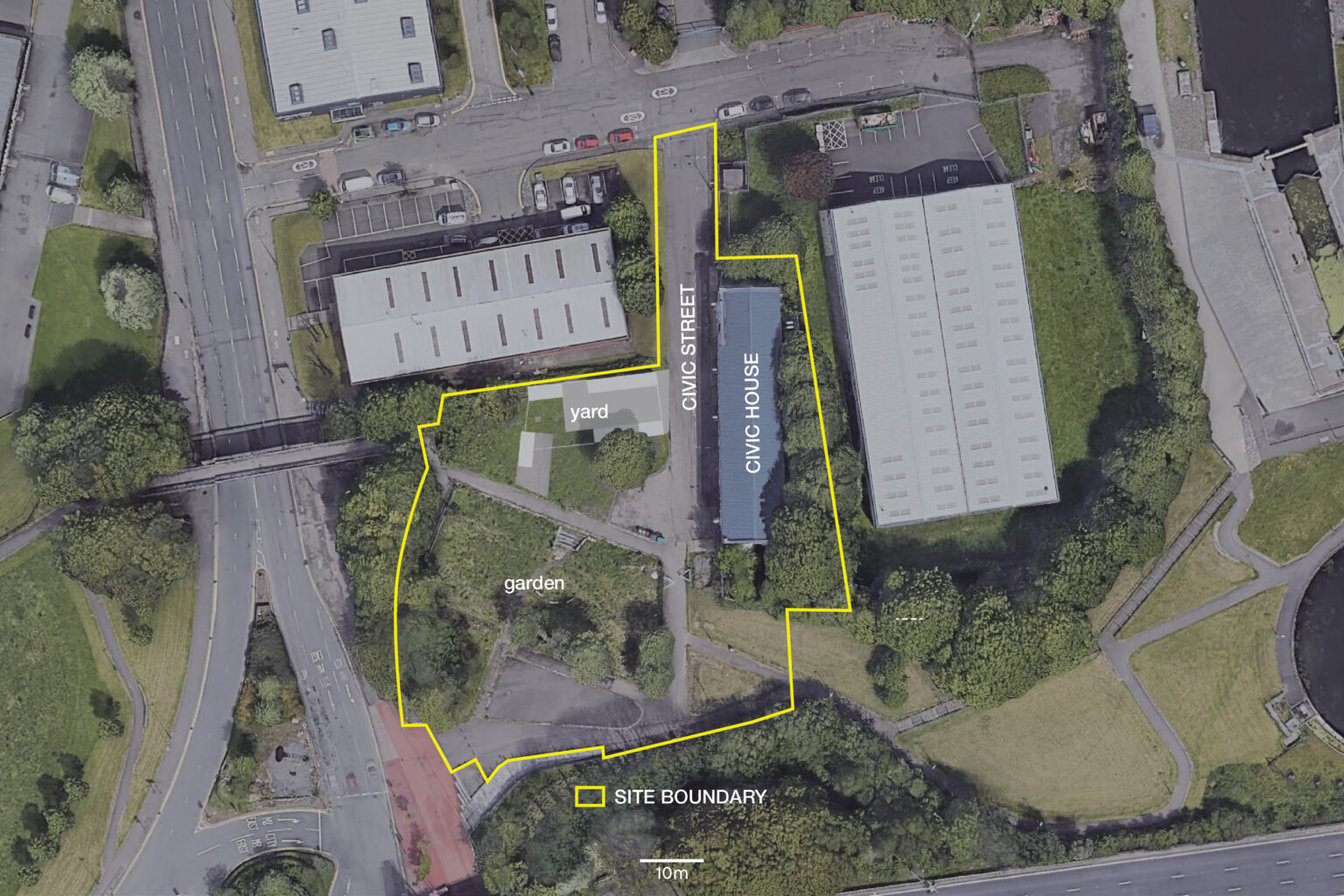 The image above outlines the project area we are focusing on. To help focus the Stage One consultation, we have divided the proposals into 4 key areas:
Street redesign –  focusing on the access & movement on Civic Street
Cycling and walking – addressing paths and travel infrastructure crossing the site
Green spaces- exploring options for growing & biodiversity improvement
Lights and signs – improving the experience with lighting, signage & artwork